Crash Kings Ready To Crank Up KC
Few things get me going like a good outdoor summer concert. What was once about the escape from the rigors of academia has now turned into the sweet and sweaty release from the grind of 9 to 5. And in Kansas City, outdoor summer shows don't get a much better unconventional venue than the City Market.
This Friday's show is going to be a strong (if not eclectic lineup) consisting of Ben Folds, Silversun Pickups, DEVO, Against Me! and the Crash Kings. The great part is that I haven't seen any of these cats live before. And though I'm familiar with pretty much the entire lineup, I'm stoked to catch something completely new with the Crash Kings.
A guitarless power trio consisting of the brothers Beliveau (vocalist/keyboardist Tony and bassist Mike) and anchored by drummer Jason Morris, the Crash Kings have caught the attention of a number of industry folks as well as high profile fans. (Actor David Arquette recently directed the video for the band's most recent single "You Got Me.") While vocal comparisons between Tony Beliveau and Jack White are easy to lines to draw, it's a disservice to the unique sound of the trio as a whole which is a hard-driving, teeth-clenched mix of guts and grit. To me, that sounds like the perfect start for a show on what is likely to be one of the hottest days of year.
For a taste of what to expect, check out their raucous cover of the Beatles' "Hey Bulldog" below.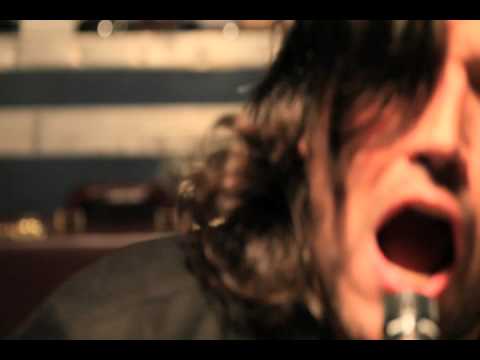 [Full disclosure: Many thanks to Mary at Sideways Media, the promo folks for Crash Kings, for passing along tickets for Friday's show and the lowdown on the band.]