The Dodos Land In Lawrence
Indie three-piece and Pitchfork poster children the Dodos are in Lawrence tonight, joining Imaad Wasif and the New Pornographers for a show that's sure to feed the soul of even the most hard-hearted hipster.
Guitarist Meric Long and drummer Logan Kroeber started the Dodos as an acoustic duo in 2005 but expanded to a trio with the addition of vibraphonist Keaton Snyder in 2009. Known for their aural explorations but holding themselves to primarily the acoustic plane, the group has released three discs that are marked by their subtle nodding connection to the aesthetics of bands like Animal Collective and Broken Social Scene but have the distinct ability to stand on their own merits. Their latest, Time To Die, was released just last year and has received a well-deserved warm embrace from critics.
For a taste of what to expect, check out this clip of "Fables" from their appearance this past January on "Late Night with David Letterman."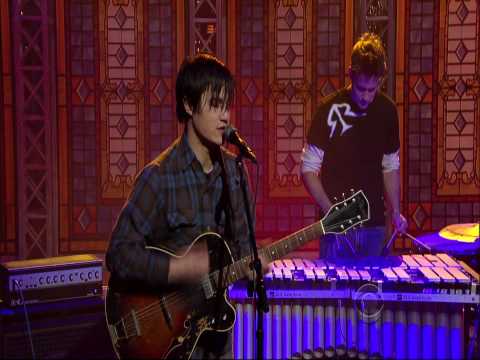 [Full Disclosure: Thanks to Ashley at Tell All Your Friends PR for info about the Dodos and access to the show!]